The Therapeutic Space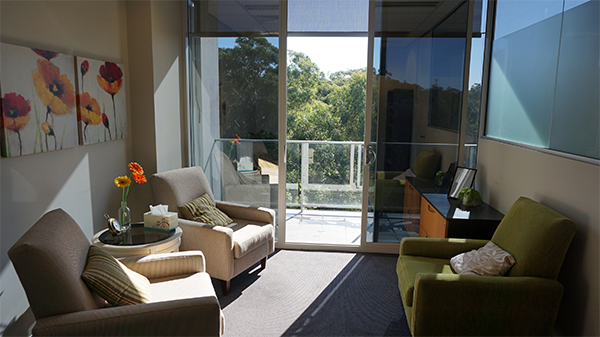 Whilst good therapy could take place in any safe and confidential therapy room, Dr Salena's therapy space also provides a calm and peaceful environment that will nourish your senses as you take time to reflect.
From the comfort of your therapy chair, experience idyllic views of the Lane Cove National Park, fresh air and sunlight streaming in through the balcony doors as well as a sense of warmth and welcoming.
During Covid-19, extensive measures have been taken to ensure the hygiene and additional safety of all clients who visit the clinic for face-to-face sessions. These measures include the following:
Natural antibacterial sprays and cleaning wipes are used in the room and on all furniture after each client

Antibacterial hand gel is provided

Recommended social distancing measures are adhered to in the therapy and waiting room/s

The therapy room is kept adequately ventilated

If there is a sign of illness for either party (e.g. temperature, sore throat, coughing etc.), Telehealth services will be offered instead of face-to-face therapy.